About enVirtua
enVirtua is a small software development and consulting company based in Hampshire, England. Out primary area is serverside and web applications.
We have developed applications that are used in production systems both within small and large businesses. Including server software developed as part of a secure  project used on systems across the country.
Every business has unique problems relating to their business. Automating your business processes and finding technological solutions to your business problems is what enVirtua does. Contact us to discuss your issues and how we might help build solutions to your problems.
"enVirtua Ltd was started in October 2008 after many years of providing I.T. specialist knowledge to businesses large and small over my career. enVirtua's vision is to give small businesses the same technology advantages as big businesses.

enVirtua aims to become part of your team and that you come to rely on us and trust us completely with your IT tasks, problems and planning.

Currently we have clients that come to us for web design and hosting, support for their server as well as PC support. Others use our backup service to our cloud based service. We also have clients that use our development services to customise everything from Word templates through to serverside applications running on live servers all across the country.

As the founder of the business, it is immensely rewarding to interact with a wide variety of business people across numerous fields of enterprise. One day I am speaking with an architect, the next a solicitor, a designer or a accountant."
- Lance Wicks. Founder and Managing Director.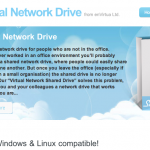 VirtualNetworkDrive is the new brand for the cloud based backup and file sharing utility enVirtua developed in 2008 whilst finding clients after starting up. The service user application installs on your computer and provides a new "disk" that you can save files to.
This disk is actually on the internet and files saved there are encrypted and stored securely on the "cloud". In a business environment, a team can all use the same VirtualNetworkDrive and share files simply no matter where they are.
As well as convenient document sharing, the software also provides robust file based backup which allows each user to have a offsite backup with ease.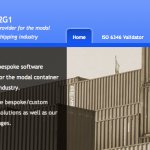 42G1 is another brand of enVirtua Ltd. Based near Southampton we have experience working with software for the container shipping industry and this lead to the creation of 42G1 as separate entity. 42G1 works to provide unique software solutions to the modal container shipping industry.
We have worked on ISO number recognition systems, logistics management and integration of CRM systems to shipping firms.
42G1 is also the name we are doing most of our new software development work under as well.
CarMindr.com is a internal project from enVirtua, created in 2011 to solve the problem of knowing when your car's MOT was expiring (or your partners). CarMindr is a simple system designed to send reminders to users with the least amount of hassle, or data collection. Other services provide similar reminders, but collect more personal information from their users than required. We did not want to do that and wanted a system that was better both in terms of options but also ethically in terms of not collecting your data for marketing without a payback to the user.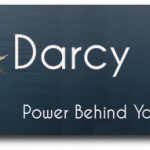 Our association with Darcy Beau started first as clients of theirs, then they became clients of ours. Now we work together to provide a complete virtual assistance service to clients.
Dary Beau provides virtual personal assistants and enVirtua provides a virtual IT team. In both cases you get all the benefits of being able to delegate tasks without the hassle and expense of hiring permanent staff.
Please visit the website for more information on how the Virtual assistant service works.
As you can see, although we are small, we have been able to find niches where our services are able to help other business people. Please contact us on 0207 193 8987 or via email to sales@envirtua.com to start a no obligation conversation about your business requirements and how enVirtua may be able to serve you.